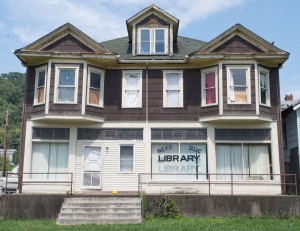 Suppose your great grandfather ran a scheme like Bernie Madoff's which brought low, among many, a former president of the United States, Ulysses S. Grant and the Marine National Bank?
           Suppose he spent his 34 years after parole from Sing Sing trying to loot his son's inheritance – in the process sending two thugs to kidnap him – and extracting money – through smiles or nimble accounting – from friends and family?
           Suppose that the swindler's parents were Puritan missionaries who caused so much discord amongst their peers and parishioners from Madras in India to Geneseo in New York over 50 years, they seemed to deserve this son?
           Then suppose that the swindler had two worthy siblings and a wonderful son, your grandfather?
           What would you do with that heritage?
           If you are the excellent popular historian, Geoffrey C. Ward, you write, A Disposition to be Rich:  Ferdinand Ward, the Greatest Swindler of the Gilded Age (2012).[1]
***
           To start with a quibble, the title's misleading.  What Ward presents is a fascinating family saga ranging covering nine decades from 1837 to 1925.  After 362 pages, I wanted more.  Much more.
           Ferdinand Ward is not as well developed a character as his parents or his brother and sister for a couple of reasons.
           First, he spent much of his first three decades as 'a mouse studying to be a rat.'[2]  With lessons done, he proved rats less interesting than appalling.
           Second, the rich troves of family papers Geoffrey Ward mined for much of the book didn't exist for his subject, though tons of secondary material did.  Ferdinand's nephew, then aged 93, told the author what had happened to Ward's papers from the swindle:  'I burned them.  With these hands.'[3] 
           Fortunately for the reader, the details of 'the swindle of the century' are of less significance – and interest – than Ferdinand Ward's origins and the lives he affected during and after his downfall in 1883 until his death in 1925.
*** 
           Ferdinand Ward ran what came to be called, 40 years later, a 'Ponzi scheme', a swindle as old certainly as financial instruments and probably as greed.
           He promised investors improbable returns from unlikely investments, in Ward's case government procurement contracts.  He spent enough money himself and made his partners, including the entire Grant family, so visibly wealthy that success seemed his aura.
           In fact, he made no investments, paying off those demanding their money with his apparent winnings but actually with new money brought in.  A crucial part of the Ponzi con lies in offering dividend or redemption checks in such extravagant amounts that the mark's cupidity compels him to leave the money in and, often, add more.
           As with Madoff, Ward's sketchy reports grudgingly provided and lack of trading should have tipped off more people sooner
A liar has many points in his favour,–but he has this against him, that unless he devote more time to the management of his lies than life will generally allow, he cannot make them tally.[4] 
So wrote Anthony Trollope eight years before Ward's downfall, in The Way We Live Now (1875), a novel centered on an almost identical scheme.
           As always the cumulative weight of promises and the vagaries of markets at last created a demand for redemptions Ferdinand Ward and his more and less witting accomplices could not meet.
***
           Only the presence of General Grant and his family in the scheme made Ferdinand Ward's story singular.  But in no way was it unique.
           In Trollope's fine book, title-rich but stony-broke aristocrats exchanged their presence for money of uncertain provenance.  Madoff promised people already rich from trade returns that would feed worthy philanthropies, like Yeshiva University, and their family trusts.
           Ferdinand Ward, too, worked a chain of beards that led him to the most famous man of his time: the general who defeated the Confederacy and served two terms as president.
           Ward reached Grant through Grant's son.  Some hard convincing led Buck Grant to become Ward's partner.  And so came into existence in 1880 the infamous firm of Grant & Ward – with Ulysses S. Grant Jr.'s $100,000 and most importantly his last name first on the letterhead.[5]
           Grant Sr. had no pension.  Presidents didn't receive one, and vengeful Democrats and southerners in Congress refused to reinstate Grant to his military rank, so he could get an Army stipend.  He lived on private benefactions and speaking fees.[6]
           A notoriously poor businessman and judge of honesty, the allure of money from not-very-heavy lifting in an already successful enterprise appears to have been overwhelming.  He soon invested in Grant & Ward and had an office – with a railroad that was of no better character – a floor above it.
           On May 6, 1883 came the reckoning.  Says Geoffrey Ward:
           When Grant left home that morning he had believed himself a millionaire.  When he got home in the evening he had $80 in his pocket.  His wife had another $130.  There was nothing else.[7]
He and his entire family were ruined, their business reputations destroyed.
***
           From this disaster sprang one of America's more romantic tales of literature – and the one bittersweet consequence of Ferdinand Ward's debacle.
           In late October 1883 Grant, desperate for money, contracted to write his memoirs.  On the same day, he learned the acute pain in his throat came from a cancer 'sometimes capable of being cured.'
          Over the next nine months with the encouragement of his friend, Mark Twain, the General, in constant, excruciating pain, wrote the greatest American autobiography of the 19th century, Personal Memoirs of U.S. Grant (1884).  He died days after completing the manuscript.  It assured his family's finances and remains in print today.[8]
***
           That tale and Grant's Memoirs, themselves, have done much to obscure his moral responsibility (his friends and his health shielded him from liability) for the ruin Grant & Ward brought to investors.
           Ponzi schemes depend on the credibility of beards.  Words from their mouths, their presence, drives the soon to be shorn toward the man with the clippers.  Ward, Ponzi, Madoff:  their clients who could and should have done their due diligence, didn't, and they became bellwethers for less able investors.  Of them, Henry Clews wrote in Twenty-eight Years on Wall Street (1888):
It is marvelous how the idea of large profits when presented to the mind in a plausible light, has the effect of stifling suspicion.[9]
 ***
           Geoffrey Ward tells the familiar story of Grant's last year with restraint and in context.  His treatment of dozens of other people who cross or run through the story of Ferdinand Ward is equally sure, equally compelling.
           A Disposition to be Rich tells stories that deserve telling or retelling with a style that makes for marvelous reading.  Geoffrey Ward, also, deserves full marks for his careful citations, his full bibliography and his marvelous, discursive footnotes.
           The author offers no grand lesson from the life of his horrible ancestors.  But I'd suggest one: Moses was wrong in this case:
          The Lord is longsuffering, and of great mercy, forgiving iniquity and transgression, and by no means clearing the guilty, visiting the iniquity of the fathers upon the children unto the third and fourth generation. (Numbers 14:18)
Such visiting as the second and fourth generations of Wards suffered appears to have been repaid with worthy work and lives – and in Geoffrey Ward's case, a telling honesty.
Notes
           1.  Geoffrey C. Ward, A Disposition to be Rich:  Ferdinand Ward, the Greatest Swindler of the Gilded Age [2012] (New York: Vintage Books, 2013).
           2.  Charles Carroll, as quoted in John Lahr, "The Lady in Tennessee," New Yorker, December 19, 1994
           3.  Ward, op. cit., p. 362.
           4.  Anthony Trollope, The Way We Live Now [1875], (New York: Barnes & Noble, 2006), p. 617.
           5.  Ward, op. cit., p. 162-63.
           6.  Id., p. 165-66.
           7.  Id., p. 219.
           8.  Id., pp. 238-40, 255-57.
           9.  Henry Clews, Twenty-eight Years on Wall Street (1888), p. 216, as quoted in Id., p. 191.