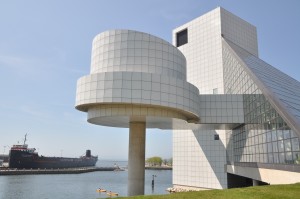 'Midnight in Paris' is a comic fantasy about Paris, writing, the 20s and romance.  It is the kind of movie Jimmy Stewart, Carole Lombard, Myrna Loy and William Powell cranked out in the 30s and 40s which still delights today.  It is just something to divert, to enjoy.
           Owen Wilson has much the same screen personality as the young Jimmy Stewart.  He has the ability to act idiotically without denying his obvious intelligence and manners.  It's a difficult act to pull off.
           In 'Midnight', Wilson plays a 2010 Hollywood hack with literary aspirations who finds his way each midnight to a yellow touring car carrying the Fitzgeralds, Hemingway or T.S. Eliot which transports him to the late 1920s.
           As a tourist in another country and another time, Wilson's encounters with his heros are uniformly amusing, sometimes insightful.  Tim Hiddleston and Alison Pill are touching and believable as the Fitzgeralds.  Corey Stoll as Ernest Hemingway captures both the buffoon and the magnificence in his character.  Adrien Brody portrays Salvador Dali before he caricatured himself.
           Only Kathy Bates disappoints as Gertrude Stein.  She comes across as entirely too approachable, too nice.
           Ironically, the biggest female personality is Rachel McAdams as Wilson's fiancee – who it is clear from their first frame will not get her man.  She is just right as a woman for whom Paris has no romance.
           'Midnight in Paris' has much more modest aspirations than 'Shakespeare in Love'.  There are few English-major inside jokes.  It is meant to delight, to please the eye and ear.  And it does.  The sets and the costumes are quite wonderful, and so are the exteriors.  The music is just what you'd expect from Woody Allen.
           'Midnight in Paris' is a very nice way to spend a late spring evening.
                                                             ***
          Beware: Several writers have commented on a new type of projector in use at cinemas around the country which make films not designed for it look very dark, muddy and grainy.  The AMC theater (screen 19) on the Boston Common must be using one, because I've never seen a Woody Allen film in a theater that looked as badly as this one.