More than once – actually for a decade, more than daily – I've been accused of never saying anything positive about George W. Bush.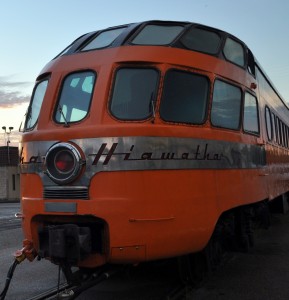 So, critics, try this: A sort of serious Google search revealed this morning that W did not suggest Americans respond to the 9/11 attacks by going shopping.  I stand corrected.
A week afterwards, when commercial planes had just resumed flying, the President told an airline industry gathering at Chicago's O'Hare Airport:
 Get down to Disney World in Florida, take your families and enjoy life the way we want it to be enjoyed.  We will put the federal government in charge of passenger and bag screening and all safety inspections.  [We will introduce] visible security measures so the travelling public will know that we are serious about airline safety in America.
 We are making a strong statement, that together the government and private sector will make flying a way of life again in America. [1]
 And, what a wonderful way of life flying has become….
But a quotation I found which set off my Google excursion hints W should have told us to shop 'til we drop.  Here's Willard Spiegelman on James Buchan's excellent Frozen Desire: The Meaning of Money (1997) which he quotes:
 And shopping is the great American way of preventing a recurrence of the Depression, since it "expresses a deep and patriotic motivation: To banish reality forever." [2]
So, W blew it.  He promised us – and delivered – the reality of today's airports instead of appealing to our finest aspiration.
My record remains intact.
Update 10/30/11 0950:  Here's the original Buchan quotation, and it's a beauty:
[T]hat uninterrupted shopping that is so wearisome in the United States, those thousand million transactions every day, those stores full of imports and malls full of tat, which seems so utterly purposeless, in reality expresses a deep and patriotic motivation:  To banish reality forever, to prevent the Depression ever happening again. [3]
 Notes
1.  Audrey Gillan, 'US will shoot down hijacked jets', The Guardian, 28 September 2001 http://www.guardian.co.uk/world/2001/sep/28/terrorismandtravel.september11
2.  Willard Spiegelman, " No Matter How Poetic, It's Still the Filthy Lucre," New York Observer, October 20, 1997, p. 32, quoting James Buchan, Frozen Desire: The Meaning of Money (New York: Farrar, Straus & Giroux, 1997).
3.  James Buchan, Frozen Desire:  An Inquiry Into the Meaning of Money [1997] (London:  Picador, 1998), p. 243.  Love the difference between the American and British subtitles.