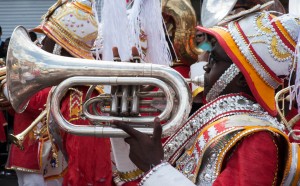 If you have the slightest interest in classical music, you must buy Arturo Toscanini: The Complete RCA Collection.  Sony has reissued this 84 CD and one DVD box for $120.  The set was offered originally in 1992 at $1000 which it was and is worth.
           For many people my age, the conductor Arturo Toscanini (1867-1957) was classical music, even if we hadn't heard much he'd broadcast or recorded.  We knew his face from photos that contrasted his white hair with his piercing gaze.  He looked the part of 'Maestro'.
           As I began to listen seriously to classical music, I found I could spot a Toscanini performance after just a few bars.  It is the intensity, the fierce clarity I saw in his pictures.
           Toscanini had the good fortune to have come to maturity before recording and to have taken to the new technology at the beginning of the acoustic era.  And, the technology took to him.  He began recording for RCA in 1920 when he was 53.  The recordings here are mainly from the 1940s.  The last comes from 1954 when he was 87.
          I've listened to about a third of the CDs in the RCA Collection.  From Beethoven to Debussy, the performances are crisp, vigorous, exciting.
          An historically important broadcast recording of Aida from 1949 is fresh and absorbing.  Giuseppe Verdi was Toscanini's hero, and no one has drawn audiences to his operas as Toscanini did.  This is a particularly enthusiastic performance with the great Richard Tucker[1], Herva Nelli and Eva Gustafson.  Not surprisingly, the Robert Shaw Chorale offers spirited support to the NBC Symphony Orchestra.
          Often as I grow old I listen to artists who impressed me as a child or youth.  I wonder what I'd heard in them.  Toscanini, Tucker and Shaw: never.  They remind me how blessed I've been to grow up with radio and recordings in environments that encouraged experiments in listening.
          After two months, I don't know how I lived without Arturo Toscanini: The Complete RCA Collection.
Notes
           1.  Tucker began his career as a cantor.  His wonderful recordings introduced me to Jewish liturgical music.  I also recall the warmth – if not the substance – of his interviews on the Texaco Metropolitan Opera broadcasts in the 1950s and early 60s.  I wish I'd seen him perform.