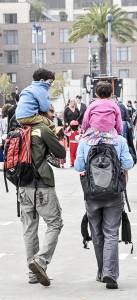 In his fine introduction to J.L. Carr's A Month in the Country [1980] (New York: New York Review Books, 2000), Michael Holroyd suggests Carr added in honor of his late wife 'the poignant epigraph by the Irish poet Herbert Trench':
SHE comes not when Noon is on the roses—
Too bright is Day.
She comes not to the Soul till it reposes
From work and play.
But when Night is on the hills, and the great Voices
Roll in from Sea,
By starlight and by candlelight and dreamlight
She comes to me.
          Biographical and bibliographical sources on the internet for Herbert Trench are very slim.  My ultimate source here is The Oxford Book of Victorian Verse (1922).  So, I assume this exquisite poem comes from Deirdre Wed & Other Poems (1901), his first book, published the year of the Queen's death.
           Whatever Carr's motive for adding these verses to his epigraph, they bespeak the novel both in spirit and in style.  But I like to think Holroyd is right about this and his other surmises.
           A rare man, J.L. Carr.