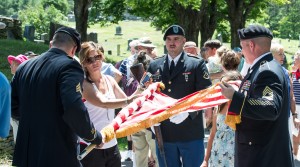 Some presidents produce wonderful anecdotes. For a supposedly dour, laconic man, Calvin Coolidge left us with some very funny stories and even funnier pictures — ever see the one of him in a Sioux war bonnet?
Here's an anecdote from a legendary New York Times columnist who knew Coolidge well by way of a college reporter who got a great story.
***
         Researching a blogpost on Calvin Coolidge, I came across an article – the third in a series – Bob Durkee did in 1967 on Arthur Krock, the then legendary — but now forgotten — retired New York Times columnist and Washington Bureau Chief.
          Krock graduated from Princeton 61 years before Durkee did in 1969.  So, Durkee could not have been much more that 20 when he interviewed Krock in early 1967. 
           Durkee I recall from Princeton at the 60s' height with respect and a certain amount of awe.  A reporter for the Daily Princetonian, he had gravitas before I knew the concept existed.  And, he was a hell of a writer – student or otherwise.  He's now Princeton's vice president & secretary.
           In my memory, Krock had a foul temper – perhaps personality – which age amplified.  His conservatism on issues from civil rights to Vietnam made him a grating voice to my generation.
          Fools – everyone, himself excluded – he suffered only to poison and devour in print.  I recall Krock's Memoirs: Sixty Years on the Firing Line (1968) as akin to the kill stories of an aged cobra who'd never encountered Rikki-Tikki-Tavi.
           Still, it was in Krock's Memoirs that Coolidge first attracted my attention.  He seemed to like loquacious – quite the opposite of silent – Cal.
           I am surprised at how much mellower, in Durkee's telling, Krock seems than I recall him.  These are the last paragraphs from Durkee's third Krock article:
Arthur Krock has known many men. He has chronicled the nation's development and participated in much of its evolution. He has tried to replace some of the phoniness with truth. And one of his favorite memories illustrates his own dislike of the commonplace:
 Once as Calvin Coolidge looked out over the Potomac spread before him, his guests were talking – "Look at that slight and slender figure. Look at that head, bowed over the rail. What thoughts are on the mind of this man, upon whom the problems of the nation are lain?"
 Finally Coolidge turned around. He came back and said: "See that sea gull over there?  Been watching it for 20 minutes. Hasn't moved. I think he's dead."
 "Coolidge knew what he was doing," says Arthur Krock. "He had a great instinct for knowing the sort of phoniness in all this business. He understood the conventional reaction of people looking at a president standing alone that way.
"And I'm sure he did what he did that day deliberately."