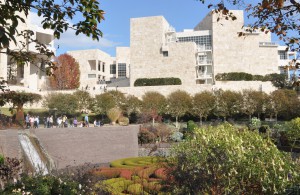 Driving US Route 7 down the central Valley of Vermont, past the steeply rising road to Ripton, I think of Robert Frost when I see the tired monuments – houses, barns, churches, stores –  to rural lives at the turn of the 20th century.
          Four hours later, I sit on the third floor of a bookstore whose windows overlook the Harvard Square subway entrance listening to Robert Pinsky read Frost's 'An Old Man's Winter Night' (1920).
All out-of-doors looked darkly in at him
Through the thin frost, almost in separate stars,
That gathers on the pane in empty rooms.
***
A light he was to no one but himself
Where now he sat, concerned with he knew what,
A quiet light, and then not even that.
He consigned to the moon, such as she was
So late-arising, to the broken moon
As better than the sun in any case
***
One aged man – one man – can't keep a house
A farm, a countryside, or if he can
It's thus he does it of a winter night.
It was not until I typed those last three lines of Frost's I realised they applied equally to Robert Pinsky.
           Here stood a man who sounded, looked, moved like someone two-thirds his 74 years.  Neither cell phone jingles (mine, of course), nor the browsers in the philosophy and religion sections broke his concentration on the twenty people in front of him.
          He invited questions.  From an aged Harvard Square character to an early middle-aged stand-up comedian, came long questions, challenges.  What relevance had old poems to the hip-hop and rap writers of today?
          He had answers, of course.  The lessons lie in the music poems inspire within us, in how that poets cause that sound.  He pointed to his Favorite Poems Project where ordinary people read the poems that most moved them in, I saw this morning, extraordinary videos.  But mainly he let poems from his book, Singing School:  Learning to Write (and Read) Poetry (2013) by Frost, Williams, Yeats and others make his case.
           Especially Yeats.  As he read 'A Woman Young and Old' with its strange allusive dragon and 'miraculous strange bird', my eyes turned the tightly packed shelves of Foucault, Derrida and the host of high critics who made reading seem like an endless swamp, a perpetual humorless slog.  And then Pinsky asked if anyone knew the New Jersey alphabet….
           'Singing School', Pinsky told us, came from Yeats's 'Sailing to Byzantium'.  When Pinsky was making his transition from jazz musician (he still plays), he kept the poem pinned above his desk.  He marveled at it then and now.
           He looked for it in Singing School.  He was surprised to find he'd omitted it.  So, he recited it, haltingly, sometimes struggling to recall a line.  As much as I savour the memory of Pinsky's flawless readings on Slate, it is this imperfect, deeply felt aria that is a part of him that I will treasure.
          'Sailing to Byzantium' begins with the unforgettable sentence:  'That is no country for old men.'  The second and third verses are:
 An aged man is but a paltry thing,
A tattered coat upon a stick, unless
Soul clap its hands and sing, and louder sing
For every tatter in its mortal dress,
Nor is there singing school but studying
Monuments of its own magnificence;
And therefore I have sailed the seas and come
To the holy city of Byzantium.
 O sages standing in God's holy fire
As in the gold mosaic of a wall,
Come from the holy fire, perne in a gyre,
And be the singing-masters of my soul.
Consume my heart away; sick with desire
And fastened to a dying animal It knows not what it is; and gather me
Into the artifice of eternity.
           Poems are monuments of a soul's magnificence.  They are what makes Pinsky's inner music.  And mine.
           The joy he shared was that of a sage 'standing in God's holy fire'.  His is a country for old men and young.