Thanks to my brothers, George and Tom, and the singer-songwriter Greg Brown, late in middle age I've come to admire William Blake.  'Admire' is far too weak a verb.  But I'll let his poem, 'The Schoolboy', speak for me.
           This poem appeared on The Writer's Almanac on July 16.  I sent it to my brothers.  George's appreciation follows the poem.
                                                     The Schoolboy
                                                  by William Blake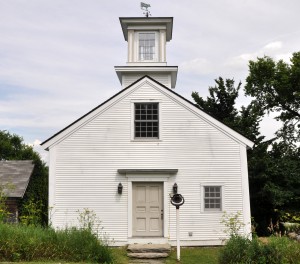 I love to rise in a summer morn,
When the birds sing on every tree;
The distant huntsman winds his horn,
And the skylark sings with me:
Oh, what sweet company!
But to go to school in a summer morn, —
O it drives all joy away;
Under a cruel eye outworn,
The little ones spend the day
In sighing and dismay.
Ah then at times I drooping sit,
And spend many an anxious hour;
Nor in my book can I take delight,
Nor sit in learning's bower,
Worn through with the dreary shower.
How can the bird that is born for joy
Sit in a cage and sing?
How can a child, when fears annoy,
But droop his tender wing,
And forget his youthful spring?
O father and mother, if buds are nipped,And blossoms blown away;
And if the tender plants are stripped
Of their joy in the springing day,
By sorrow and care's dismay, —
How shall the summer arise in joy,
Or the summer fruits appear?
Or how shall we gather what griefs destroy,
Or bless the mellowing year,
When the blasts of winter appear?
"The Schoolboy" by William Blake, from Songs of Experience, 1794. Public domain.
From George Kinder of the Kinder Institute for Life Planning:
           This poem is from The Songs of Experience.  Very similar to The Songs of Innocence.
           Blake was furious at the way children were taught/indoctrinated, and was himself largely self taught.  He would have believed greatly in Home Schooling, although he was such an unusual child (he saw angels and God and other visions as a very young boy, and was beaten by his dad for "lying" about what he saw) that it would have taken a really unusual teacher to see him for who he was and understand him.
           I sometimes think he had the same teachers that Charles Dickens did.  Dickens worked in a factory as a child in Lambeth at the same time that Blake lived there.  It would have been strange if the old man didn't cross the young boy's path.
           Blake's visionary tracts are virtually unreadable, unless you are willing to dedicate much time and effort to studying them, in which case they are enormously rewarding.  The earliest of the tracts, I think is quite readable, if you think Bob Dylan as you read it.  It's fun, wild, hilarious, visionary.
           It's called The Marriage of Heaven and Hell.  You can get it in a small illuminated version, worth reading from to capture Blake's brilliant composing of vision and text.  If you go at it, keep in mind that all the devils are really angels and all the angels are devils. 
           Blake was tried for treason, so in his revolutionary and visionary texts he felt he had to write in a kind of symbolic code.  It's why now, beyond his Songs, he is a poet's poet, why no one else will take the time to read him.  But to a poet, he's the most inspiring of teachers and friends. 
           One of my favorite passages from The Marriage of Heaven and Hell is where Blake invites the prophet Ezekiel (from The Bible) to lunch, and they have a marvelous conversation.  You can just imagine Dylan here, and the horrible preachers in Dickens, and how Blake, responding to their sanctimonious and sadistic self righteousness, might have responded "Well, I don't know about that.  Yesterday I had lunch with Ezekiel, and this is what he told me!!!"
           One other poem to read and then listen to Elgar's musical adaptation is the short poem 'Jerusalem' (not to be confused with his magnum opus of the same name.)  It is a rousing, visionary hymn and is sung at every soccer game in England, and at virtually all other public events.  The British call it their 'unofficial national anthem' and honor it more than 'God save the Queen'.
           Read the poem before listening to the YouTube clips.  'Jerusalem' is a stirring call to visionary battle and to creating the greatest of civilizations.  It's one of the finest poems in the English language, and was one of Mother's favorites.  I cried when I first heard it read by Simon Callow in Westminster Abbey, and then sang it with the hoi polloi on the celebration of Blake's 250th birthday there.
           Blake must have rolled over in his grave.
Notes by PDK
           All links supplied by PDK.
           The Writer's Almanac is an indispensable part of my day.  I have learnt much from it and enjoyed Garrison Keillor's readings immeasurably.