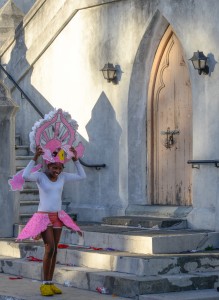 Robert Frost, the poet of my youth, wrote when my grandfathers were young men:
I shall be telling this with a sigh
Somewhere ages and ages hence:
Two roads diverged in a wood, and I
I took the one less traveled by,
And that has made all the difference.
Considering the lives of two men whose paths my generation could have followed, John F. Kennedy's or Dag Hammarskjöld's, we took the one more traveled.  'And that has made all the difference.'
***
           Think of 'idealism' and 'the Sixties', and President John F. Kennedy comes to mind.  In our mythology, national hope ended on November 22, 1963.
           For all we know about Pres. Kennedy's roles as a Cold-Warrior, in restraining the Civil Rights movement, and as a sybarite and an undiscriminating satyr, his words and his image still inspire.
           Another leader, assassinated (probably) 26 months before Pres. Kennedy, offered my generation an alternative model for its vaunted idealism.  Dag Hammarskjöld (pron: 'hammer-shoald'), the second Secretary General of the United Nations, though, is forgotten by all but Cold War historians and a few mystics.
           A superb essay by Michael Ignatieff, 'The Faith of a Hero' (New York Review of Books, Nov. 7, 2013), presents this alternative hero for my time, the model not adopted.  (It is behind a paywall but is well-worth the investment.)
***
           Apart from good looks, an unfailing sense of style, eloquence and a drive to accomplish, Dag Hammarskjöld had little in common with John Kennedy.
           Watching again not long ago Ingmar Bergman's 'The Seventh Seal' (1957), the hero, a knight (Max van Sydow) traversing Sweden during the Black Death whilst keeping a move ahead of Death with whom he's playing a game of Chess he will lose) I thought of Hammarskjöld.  His seemed a death foretold.
            Hammarskjöld was felled in Zambia on Sept. 18, 1961, as his DC-6 took off from Ndola on a mission to negotiate an end to the Katanga rebellion in the Congo.
           A visionary and mystic, he was – surprisingly, given these traits – a leader who could work with powerful personalities like Ralph Bunche, Sir Brian Urquhart and Conor Cruise O'Brien.
           He had superb instincts for situations in which the UN could intervene successfully.  He and his subordinates created, on the fly, the UN's peacekeeping role to give the parties a way out of the 1956 Suez crisis.
           He was intensely criticised for his equally great skill in judging when the UN could not succeed, as it would not have in restraining the Soviet suppression of the Hungarian and Polish rebellions.
***
          A child's perception of Hammarskjöld as an austere man of great inner strength was confirmed in adolescence with the posthumous publication of Markings, his spiritual diary.  An example:
The light died in the low clouds.  Falling snow drank in the dusk.  Shrouded in silence, the branches wrapped me in their peace.  When the boundaries were erased, once again the wonder:  that I exist.
           Hammarskjöld began his tenure at the UN in 1953, the height of the McCarthy Era in the US and a time when a UK court could condemn Alan Turing to chemical castration for homosexual acts.  So, the sexuality of this 'lonely man, not a self-sufficient one', as his friend W. H. Auden described him, was in question.  Hence the continuing fascination with this allusive passage from Markings:
You cannot play with the animal in you without becoming wholly animal, play with falsehood without forfeiting your right to truth, play with cruelty without losing your sensitivity of mind. He who wants to keep his garden tidy doesn't reserve a plot for weeds.
***
           Michael Ignatieff's essay on Hammarskjöld immediately follows in the Nov. 7 NYRB the interview with US Supreme Court Justice Stephen Breyer on which I wrote yesterday.  Breyer urged undergraduates to use their course selection to expand their emotional and cultural horizons with literature, history and foreign languages.
           Prof. Ignatieff begins his essay with a description of Hammarskjöld's body as it was found at Ndola.  Here is his second paragraph:
Searchers also retrieved his briefcase.  Inside were a copy of the New Testament, a German edition of poems by Rainer Maria Rilke, a novel by the French writer Jean Giono, and copies of the Jewish philosopher Martin Buber's I and Thou in German and English.  Folded into his wallet were some copies of American newspaper cartoons mocking him, together with a scrap of paper with the first verses of "Be-Bop-a-Lula" by Gene Vincent and His Blue Caps. [Links added.]
 I can't imagine a better statement of what Justice Breyer meant.
           Indeed, I felt a thrill when I read this list:  one of my favorite poets, the magnificent novelist (blessed with wonderful English translations) and the haunting theologian.
          But, love it as I do, the 1956 Rockabilly hit, 'Be-Bop-a-Lula'?  Here are its first verses:
Well, be-bop-a-lula, she's my baby
Be-bop-a-lula, I don't mean maybe
Be-bop-a-lula, she's my baby
Be-bop-a-lula, I don't mean maybe
Be-bop-a-lula, she's my baby love
My baby love, my baby love
 Well, she's the girl in the red blue jeans
She's the queen of all the teens
She's the one that I know
She's the one that loves me so
I have no idea….  And, maybe that's Justice Breyer's point.
***
          According to Prof. Ignatieff, 'Hammarskjöld liked quoting Buber…: "The only reply to distrust is candor."' It is a haunting aphorism, one I'd expect from Buber.  But, not quoted by a politician.
           We know the road we took has led to deep distrust of government, others, ourselves.  Where might the road not taken have led?
***
N.B.:  Prof. Ignatieff was reviewing Roger Lipsey's Hammarskjöld: A Life (Ann Arbor, MI: Univ. of Michigan Press, 2013).  All of its reviews I've seen have been as enthusiastic Ignatieff's.