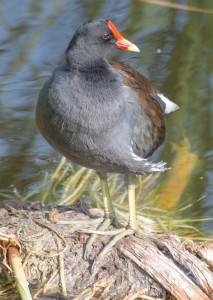 Trawling the news feeds, I often find two articles in the same publication that, without referring to each other, tie together a much larger story than either tells.
           The New York Times for Jan. 7 has two such articles: Joe Nocera, 'Will Digital Networks Ruin Us' and Jad Mouawad, 'Bone-Chilling Cold a Crippling Blow to Air Travel'.  For no industry is more networked – in a number of senses – than air transport, a fact bad weather reveals.
           Nocera rates Jaron Lanier's Who Owns the Future? (2013) '[the] most important book I read in 2013′.   It 'puts forth a kind of universal theory that ties [NSA leaks, persistently high unemployment and 'the erosion of privacy'] together' with much else which falls into the category of networked systems.
Network Paradigms
           Today's predominant model for analysing problems – business, social, clandestine – is the network.  It is to the post-1980s what the assembly line was to the industrial era of, say, 1910-80.
           The magnitude of this change is so profound, so deeply accepted, we can't imagine how we thought before.
           I recall the first time I heard it described.  On a winter morning in 1972 an administrator in the Ohio Department of Natural Resources explained to me the 'ecological paradigm'.  Here was a means of analysing and understanding environmental remediation, on which I'd been writing regulations, that insisted on multiple connections and interdependencies across disciplines.  I was staggered by its implications.
           So, it was something less of a shock to read four years later Fernand Braudel's Capitalism & Material Life, 1400-1800 (1975).  Braudel introduced me to the Annales School of historical thought which applied the same integrative, holistic principle to history and the social sciences.
           The applied network concept Nocera discusses derives from these intellectual reconceptions.  Thus, it has deep origins, ones that lurk in our now innate understanding of it.
Networks Applied
          This wisdom's application has not always had happy results.  Says Nocera:
Over time, the same network efficiencies that had given them [large companies] their great advantages would become the instrument of their failures….  In the case of Wal-Mart, its adoption of technology to manage its supply chain at first reaped great benefits, but over time it cost competitors and suppliers hundreds of thousands of jobs, thus "gradually impoverishing its own customer base," as Lanier put it to me.
           Employment cost shifting is an essential part of this class of rapacious network management.  From health insurance to pensions, profitable companies like MacDonald's and, most recently, Boeing, have moved these costs to the public by eliminating benefits and/or keeping wages at less than it costs employees to live while employed or after retirement, driving them to Medicaid and food stamps.
           Largely carried out in the names of 'competitiveness' or of making employees responsible for their futures, these rationales sound much like the arguments against health and safety and wage and hour regulations by the corporations of 100 years ago.
 'The Stupid Choice'
           There are two more components to Lanier's thesis. The first is that the digital economy has done as much as any single thing to hollow out the middle class. When I asked him about the effect of globalization, he said that globalization was "just one form of network efficiency"…. [Parens eliminated.]
 It comes as no surprise that Bloomberg reported on Jan. 9 Congressional leaders have reached agreement on a bill limiting review of the latest trade treaties:
Supporters of fast-track authority including a coalition of about 160 groups, led by organizations including the Business Roundtable, the U.S. Chamber of Commerce, the American Farm Bureau Federation and the National Association of Manufacturers.  The coalition — whose members include Boeing Co. (BA), MetLife Inc. (MET), Pfizer Inc. (PFE) and Wal-Mart Stores Inc. (WMT) — has ramped up lobbying efforts in recent months.
           According to Nocera, it is not just the familiar names that propel networks' ill effects.
           …Lanier's final big point:  that the value of these new companies comes from us.  "Instagram isn't worth a billion dollars just because those 13 employees are extraordinary," he writes.  "Instead, its value comes from the millions of users who contribute to the network without being paid for it."  He adds, "…This has the net effect of centralizing wealth and limiting overall economic growth."  Thus, in Lanier's view, is income inequality also partly a consequence of the digital economy.
           "If Google and Facebook were smart," [Lanier] said, "they would want to enrich their own customers."  So far, he adds, Silicon Valley has made "the stupid choice" – to grow their businesses at the expense of their own customers.
           Lanier's message is that it can't last.  And it won't.
           Maybe Lanier will be right.  But, I don't think he can be in anything other than the very long term.  Beggaring customers and employees will be far too profitable for the foreseeable future.
 Airlines to Stranded:  Find Your Own Way
           US airlines are another – maybe the ultimate – example of Lanier's 'stupid choice' networks.
           I have reason to focus on airlines as networks.  The polar vortex and, allegedly, new regulations requiring more rest for flight crews (for which JetBlue seems to have been unique in its lack of preparation) stranded me in the Bahamas.  (I know. You feel really sorry for me….)
           For me it was just an inconvenience.  Other JetBlue passengers are stuck with hotel bills and living expenses they can't afford in places where they have no alternative means out.
           According to Katie Johnson, 'JetBlue Resumes Service at Logan' on the Boston Globe's Boston.com:
Over a six-day period starting Thursday [Jan. 2], JetBlue was responsible for 1,800 of 20,000 cancellations industry-wide, Rob Maruster, the airline's chief operating officer, said during a conference call.
 JetBlue was fully operational by Tuesday afternoon [Jan. 7], but some stranded passengers will be unable to get flights out until next week.  The delays … are partly due to flights that were 90 percent full during the holidays….
"When you have this level of an event over this many days and particularly when customers may be canceled one, two, and three times, often they just give up and find their own way," Maruster said.
Costs to Customers
           Let's go to the chalk.  Assume all JetBlue's cancelled flights were on its 100-seat Embraer (Brazilian for 'cat carrier') 190.
    1800 cancelled flights Jan. 2-7
x 90 passengers per flight
162,000 customers inconvenienced
JetBlue only flies two types of plane.  Since the 150-seat Airbus 320 makes up a significant part of JetBlue's fleet, 162,000 is a conservative estimate.  JetBlue was in 2012 the seventh largest North American carrier, carrying about 15 % of the passengers the largest, Delta, flew.
           JetBlue is the only carrier in its class that's non-union.  The company maintains an anti-union website, JetBlueFacts.com.  It appears to be the only carrier that blamed the pilot rest regulations – adopted after crew fatigue led to a crash causing 49 deaths – for its cancellations.
 Airline Networks
           Why are these casualties assignable to the airlines' networking?  Jad Mouawad in 'Bone-Chilling Cold a Crippling Blow to Air Travel' notes:
Widespread cancellations are increasingly common in the airline industry, which relies on the hub-and-spoke model of connecting flights. Airlines also now operate on a much tighter schedule, leaving them with little slack, and have few spare planes to rebook passengers.
 It is worth the effort to understand how airlines network, but here I haven't the space.  But, according to FlightGlobal.com,
A Hub and Spoke network is a route network where an airline will not only plan on transporting passengers between two points, but also to connect passengers between two distant cities via its hub.
 The airline gains efficiency by concentrating passengers in hub airports and redistributing them to spoke locations.  Spokes make for predictable loads and better matching of demand with capacity.
 Getting Spoked
           The hub-and-spoke system is also a means of shifting risk to customers, particularly of lengthy waits for seats when flights are cancelled. 
           In ideal circumstances, the passenger contributes the extra time it takes to fly, say, United from Boston to Chicago, race from a main concourse to the regional concourse (never less than a 10-minute walk or jog or sprint), await a commuter flight to Madison and then fly to Madison.
           But every connecting flight, in my experience, doubles the chances for delay (more customer time contributions) or worse and of lost baggage for which most airlines extract fees with no guarantee of their arrival with the passenger (yet another contribution).
           When a polar vortex or a hurricane creates a backlog of ticketed passengers, airlines find them hard to absorb, as JetBlue's COO makes clear.  Apart from Cape Air – my favorite airline – I have never seen an airline roll out what Greyhound used to call 'extra sections' to accommodate the stranded.  Never.
           In line in US Immigration in the Bahamas, a woman spoke of finally getting to Ft. Lauderdale – after four days – but via JFK.  On the JFK-BOS leg, a woman behind me was on her way to Ft. Myers via Logan.
           Factor in the fees the airlines have taken to extracting for food, headsets, blankets, baggage, etc., and they don't look all that different from WalMart.  And with similar unintended consequences.
           I have a phrase for the joys of commercial flying:  'getting spoked'.
Prevent Perversion!
          Leaps in understanding, like networks, spring from the spirit of their times.
          The theory of evolution we associate with Charles Darwin had many fathers.  It had many interpreters, such as William Graham Sumner, who quickly adapted it into Social Darwinism – a justification for disparities in wealth, opportunity and quality of life that fit the laissez faire political economy of the late 19th century.
          In short, with great understanding comes great perversion.
          We must expect it.  We must deal with it through legislation and social constructs.  And, most importantly, we must vocally strenuously resist its seductive appeal.