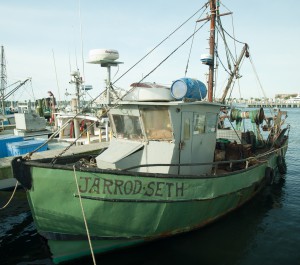 Proprietor's Note: It's fitting that the first guest post on The Bell should be by my old friend, Dr. Thomas Welsh.
           When I asked how I should describe him, he replied, 'It would be enough to say I was a friend who wandered around the world hearing other  persons' tales and sometimes helping them to compose the next paragraph.  Some folks labeled this listening, "International Development".'
           Well, not really enough.
           Tom's listening took place, starting in the early 60s, from Uganda to Quebec to the 'stans to Papua New Guinea to Jamaica….  Though now living in Lincolnshire, he was born and raised in Greenock on the Clydeside.  From my first hearing of the great Archie Fisher's 'Shipyard Apprentice' (listen to it here!), I've associated it with Tom and his family.  Here are its first three stanzas:
I was born in the shadow of a Fairfield's crane
And the blast of a freighter's horn
Was the very first sound that reached my ears
On the morning that I was born
As I lay and listened to the shipyard sounds
Coming out of the unknown
I was lulled to sleep by a mother tongue
That was to be my own


Before I grew to one year old
I heard a siren scream
And a city watched in the blacked-out night
A wandering searchlight's beam
And then one day I awoke and rose
To my first day of peace
But I learned that the battle to stay alive
Was never going to cease
 
And I've sat and listened to my father tell
Of the days that he once knew
When you either sweated for a measly wage
Or you joined the Parish queue
And as times grew harder day by day
Along the riverside
I've often heard my mother say
It was tears that made the Clyde
           And now, here's Tom.
 ***
           On Friday 15 August 2014, the last yard on the lower Clydeside closed, bringing to an end 400 years of shipbuilding.
           Shipbuilding's decline took place in my lifetime.  From Port Glasgow to Ardrossan, major shipyards and numerous boatbuilders employed the majority of the workforce.  In  seventy years, the acid of finance capitalism and global plutocracy has dissolved the accumulated skill, knowledge, experience and values of generations of shipbuilders.
           The yard owners accelerated the decline because they would rather dominate than learn.  So, too, the unions that confronted each other in job demarcation strikes, like the starving folk who crowd the door ways of relief helicopters.  And absent governments ignored both.
           What is it that so swiftly dissolved and dispersed the Clydeside shipbuilding culture with its meaning and values?  I doubt it was just economics and the advent of the global plutocracy, for there is a deeper malaise, a more profound solvent.
           The decline reflected the entire culture's loss of the capacity to pay attention and to learn.  The result:  a failure to absorb, adapt and innovate around the emergent possibilities confronting them.  They neither read nor heard the warnings.  They did not apply common sense.
           In Bias, Liberation, and Cosmopolis (1953), the Jesuit thinker, Bernard J. F. Lonergan, wrote:
          Each step in the process of technological and economic development is an occasion on which minds differ, new insights have to be communicated, enthusiasm has to be roused, and a common decision must be reached.
           Beyond the common sense of the labourer, the technician, the entrepreneur, there is the political specialization of common sense.  Its task is to provide the catalyst that brings men of common sense together.
            It has to discern when to push for full performance and when to compromise, when delay is wisdom and when it spells disaster, when widespread consent must be awaited and when action must be taken in spite of opposition.
           It has to be able to command attention and to win confidence, to set forth concretely the essentials of a case, to make its own decisions and secure the agreement of others, to initiate and carry through some section of that seriation of social responses meeting social challenges.
           The political specialisation of common sense has long fled the shores of the UK, replaced by a stultifying belief in the market especially the financial market.  This faith seems shared by all from the wealthiest down to the holder of the meanest credit card.  We are now deep in an era of blind faith of a sort never before experienced in the West.
 ***
           Writing of the shipyard sadness, I see I've woven together history and eight decades of autobiography.  When do your life and the longer reach of history start to become as strands of a single rope?  Which strand is which when you talk the tales?
           I suspect how the rope was spun makes me different from my brother: different joys and angers, just the spinning strands that each attached to.   Like spinners on a trout line we caught different fish and essayed our own tall tales that now might be history when recounted.
          My line dipped in many seas and rivers, met many other fine folks on the current, all spinning their tale without know that it was also history they were making!
           We all were blessed with the authority to be the authors of our own tale while sharing in the life of the community – history and biography is the record of our life as an active citizen in the community.
           When we fail to be authors in our community biography and history go their separate ways leaving us without either memory or imagination, we might not even have today.  Maybe that is why shipyards disappear.  Neighbours become consumers and competitors and all goodness and badness is just some where along the measure of efficiency.
           I insist on my authority to be an active citizen and might pass on a wee bracelet to my great grandchild, so that she will know that she is the greatest tale that I helped spin, and that she will delve and spin.