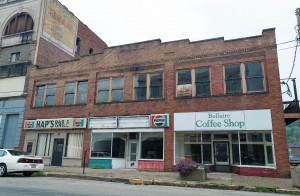 On December 5, 2012 Ohio State's President, Gordon 'Gaffer' Gee decided to amuse the University's Athletics Council[1] with war stories while the tape rolled.  Six months later, thanks to an Associated Press public records request, we all got to guffaw at them.
           They're beyond jaw dropping.  They reveal the inner Gee, the inner Ohio State and the inner NCAA.  They also reveal the inner rot of American higher education which encompasses Harvard as well as Ohio State.
***
           Let's go to the Gee tape, courtesy of Sports Illustrated:
And I want to make it very clear, we have never invited Notre Dame to join the Big Ten. And the reason is the fact that they — first of all they're not very good partners. I'll just say that. I negotiated with them during my first term [as OSU's President, 1990-98] and the fathers are holy on Sunday and they're holy hell on the rest of the week. You just can't trust those damn Catholics on a Thursday or Friday. Literally, I can say that.
           The first sneers at priests I recall were variants of Gee's.  I don't know how many I heard from the late 1950s through the mid-1970s.  Across regional and class lines, the banality of bigotry.
***
           Most people who cracked jokes like Gee's were not morons.  I find it tempting to include Gee in the minority, for reasons I've described here and here and far too many elsewheres.  But no moron has been a clerk to the Chief Justice of the US Supreme Court – even if it was Warren Burger.[2]  He's something else.
           The fact is: some people like him, enough so he's paid and perked like a football coach.  Harvard's former president, Larry Summers, whose remarks on women and science cost him his job, must look at Gordon Gee in awe.
           Consider uweekly.com blogger Dylan Taylor-Lehman on Gee's last gaff (couldn't resist that, but it's inaccurate):
 Recently, he offended another swath of society by comparing the difficulty of balancing the competing interests of the university's departments to the (apparently bumbling) Polish Army:
"When we had these 18 colleges all kind of floating around, they were kind of like PT Boats, they were shooting each other," Gee explained. "It was kind of like the Polish army or something. I have no idea what it was."
 Gee's great talent appears to lie in recycling material that got laughs in some board room. 
          Dan Wetzel on Yahoo! Sports is pretty close, I think, on Gee.  He isn't about the money he pockets, spends and raises.  He's about power.  Like Woody Hays, whom he resembles only in character, cunning and banality, he may have punched his last opposing player.  But, I doubt it.
 ***
          Four months after addressing the Athletics Council, on March 29, with his japes still unreported, Gee spoke to the Metropolitan Club in Columbus.  He appears to have been anticipating the storm that came this past week:
It is no secret that my attempts at humor, to break the tension, to ease myself into a challenging moment, to establish rapport, have sometimes had quite the opposite effect.  But let me just say this: Those kinds of off-hand comments do not reflect my own thinking and certainly they are not the Ohio State ideals. Twentieth century values have no place in a forward thinking world, and I take that very much as my own responsibility as a leader.
           Pretty good prepared remarks, I'd say.  But I find more Gordon Gee in his 'off-hand comments'.
  ***
           Gee's admirers will take comfort from OSU Board President James Schottenstein's announcement that
…the president is participating in an ongoing remediation plan to address his behavior that reflects the Board's commitment to returning to the core messaging of the University and its leadership.
           'Remediation'?  That's what you do to a hazardous waste site: you cleanse it so it returns to productivity.
           And, the plan is to return 'to the core messaging of the University'?  Not to its mission?  Not to its substance?
           Reading Schottenstein's statement, which the Cleveland Plain Dealer printed in full, is depressing.  Substantively, it's awful; rhetorically, it's worse.  There's no 'I'm sorry' or 'I regret' or 'I'm embarrassed'?  No first person singular at all, and the first person plural is pretty weak.  Here's his conclusion:
We are hopeful that this course of action will be beneficial to President Gee, the broader community and the University going forward.
 A board chair who has his priorities in order is Mr. Schottenstein.
 ***
           As for crisis management, OSU's board….  Well, do the math called for by the first paragraph of Schottenstein's May 30 statement:
At the January 31, 2013, meeting of The Ohio State University Board of Trustees, the Board was made aware of certain offensive statements made by President Gee during a December 5, 2012, Athletics Council meeting.
          Seven weeks for the Board to be 'made aware'?  Four months thereafter – following AP's public records request – for the Board to acknowledge 'certain offensive statements'?  Yet Schottenstein says,
…the Board took swift action – in conjunction with President Gee, who has fully acknowledged the inappropriateness of his remarks – to address the problem from a personal and professional standpoint.
The more I look at this sentence, the more my head hurts.   Just what did the Board do 'from a personal and professional standpoint'?  Etc.  Etc.
  ***
           Early on in my Columbus years, I discovered James Francis Patrick O'Neill on WLW-AM.  Each weekday morning I heard the episode of 'the continuing narrative tragedy, As Your Stomach Turns', O'Neill's gentle spoof on Cincinnati, Ohio and politics.  It ran for nearly three decades.
           'As Your Stomach Turns' comes to mind, though not kindly, as I watch Ohio State and Harvard board members and administrators.  Corporate governance is a very hard thing to get right.  If the law and socially responsible investing revealed nothing else to me, it's that.  The wonder, to me, is how often it's gotten right.
           Ohio State and Harvard may not be the worst run American corporations.  However, their inept – leave aside inapt – handling of their student athletes has exposed their governance and management.
           'Remediation', ironically, is the right word for what's required.
Notes
           1.  The linked AP articles are in reverse order.  The original AP article of May 30 was not accessible on its site on June 1.  Hence the link to a subscriber's reprinting which appears complete.  This, I think, is a problem with AP's website which is of limited use for stories that are not current.
          2.  The Wikipedia entry for Gee has the same factual, grammatical and organisational fidelity as off-the-cuff Geeisms.