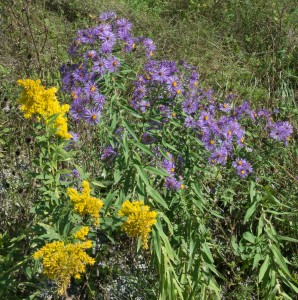 In early fall 1967, my then girl friend convinced me to join her in ushering a concert by Judy Collins. A roommate a couple of years earlier had sometimes played three of her albums, none of which I'd much cared for. But….
By the end of a long evening, capped by ecstatic clapping and cheering, I'd been introduced to Leonard Cohen, Joni Mitchell, Jacques Brel, Randy Newman and Brecht-Weill-Blitzstein. In two hours or so, Judy Collins had changed who I listened to and, more importantly, who I'd be willing to try.
Collins was touring in support of the albums she did with the brilliant arranger/conductor (and musician and scholar…) Joshua Rifkin, In My Life (Nov. 1966) and Wildflowers (June 1967).
Twenty-five years later at a fundraiser at which she was honored, I gushed to her how much these albums had meant to me. Her face turned serious. 'I never worked harder in my life,' she responded.
I believe it.
What I didn't like then about the early Collins albums (I'm fonder of them today) was her lack of modulation. I thought it signaled a disconnection with her texts. While I was probably wrong in 1964-65, I was overwhelmed in 1967 at how she could put herself – and her audience – into her songs.
She was all about tone, inflection, shading.
Did she bring Leonard Cohen to the audience he deserved? Surely. She did it by putting across his lyrics as he hadn't. I've come to love Cohen's (many) versions of 'Sisters of Mercy' and 'Suzanne'. But Collins still makes me hear his words as Cohen couldn't.
'When you're lost in the rain in Juarez': The day after the concert, I bought the two albums, returned to my room, cued up side one of 'In My Life' and heard Collins sing Dylan's words. I knew I hadn't been dreaming.
No one has ever done 'Just Like Tom Thumb's Blues' as hauntingly. The restraint in Collins's voice makes the pathos almost unbearable – accented brilliantly by a flute accompaniment. 'I'm going back to New York City/I do believe I've had enough'.
I think of 'In My Life' and 'Wildflowers' as a single album, because that's how I first heard them: woven together. They are neither timeless nor perfect. To the contrary, they speak of an historical moment, a second really.
For instance, Richard Fariña's 'Hard Lovin' Loser' was a painfully dated satire of California youth culture before the albums' release. Time has not added lustre to it. Collins didn't either.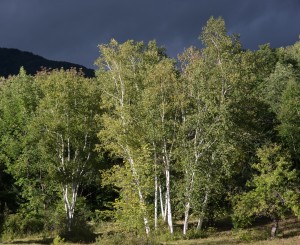 The Marxism that flourished on stage in the interwar years was wilting but still alive. 'Pirate Jenny' from The Three Penny Opera (1928) and the medley from Marat/Sade (The Persecution and Assassination of Jean-Paul Marat as Performed by the Inmates of the Asylum of Charenton Under the Direction of the Marquis de Sade (1963)) show their musical and political age. But what telling, exciting performances they remain!
'Marat we're poor/And the poor stay poor/Marat don't make/Us wait any more….' A few weeks ago, Rich Warren without warning dropped Collins' 'Marat/Sade' into a 'Midnight Special' set. (I wrote about the show here.) Hearing it framed not by her songs on the albums but by other songs and voices framed this astonishing medley and performance so I heard it afresh. Hence, this piece.
'In My Life' and 'Wildflowers' together run less than 80 minutes. They seem much longer for Collins never lets the listener get into a groove. She and Joshua Rifkin offer so much to think about, to sing along with, to savour in memory.
They have lasting importance for the songwriters Collins forced onto center stage and for her exquisite performances. And for me, they'll be the invitation, the incitement to explore which has led me down some wonderful boulevards and dark alleys.