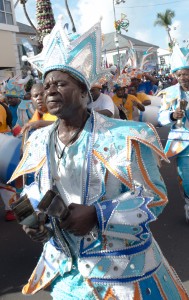 I've been listening to a lot of Bob Dylan.  No, not his music though cuts come up on my playlists.  But his Theme Time Radio Hour which I catch on DylanRadio.com.  I'm also reading his Chronicles, Volume One (2004).[1] He's damn good company.
 ***
           Theme Time Radio Hour (TTHR) ran for 101 shows from May 2006 to April 2009.  They are scripted, tightly produced shows, each on a theme such as money or jail or birds (Byrds, too).
It's easy to ramble on about the throw aways, the ancient public service announcements (PSAs), Dylan's affecting poetry readings, his jokes ancient when Aesop was a boy….  Like any good performer, he varies his tone and pace.  My interest doesn't flag.
But TTHR is about the music and people Dylan likes or respects.  The themes are excuses for assembling mixes of artists across 80 years of recordings and saying interesting things about them.  A couple of cuts on each show, I find, are familiar.  Most aren't.
I'm not much for R&B.  Dylan is, and his enthusiasm has gotten me to listen to a lot of music I've ignored.  Pulling out a B side of a Drifters' hit, he called attention to Clyde McPhatter whose records I'd liked but whose considerable influence on artists including Elvis Presley and Patsy Cline I'd not appreciated.  Describing the experience of hearing McPhatter as 'religious' made me listen with different ears.
I expected Dylan to know Country & Western, and no disappointments here.  From the narrative of Porter Wagoner's 'Cold Hard Facts of Life' (1966) he quickly drew the appeal of storytelling in music.
The American Songbook does not get as much attention as other genres.  Still, I didn't know about Fred Astaire's early 1950s re-recordings with an all-star jazz combo of his RKO Pictures hits.  His voice isn't close to what it was 15 years before, but as with his dancing and comedy Astaire shows what collaboration can produce.
And then there are the novelties – strictly speaking, wacky recordings by people like Mel Blanc (the voices of Loony Tunes' Bugs Bunny, Porky Pig, etc.).[2]  Hearing Blanc sing satiric lyrics to a setting by Rachmaninof was both hysterical and illuminating.
But what I most enjoy on TTRH are Dylan's remarkable selections of early blues recordings which have resulted in a couple of dozen additions to my CD library. Dylan limns quick portraits of artists he admired.  Many end sadly, often in alcohol.  But then there's his story of the one-hit wonder who became the largest self-service dry cleaner in Texas which finishes with the company's jingle.
In no sense is TTRH what Vin Scelsa, that treasure of the airwaves, offers on 'Idiot's Delight' (WFUV.org, Saturday, 8-10 p.m. Eastern): 'Old-Style, Free-Form Broadcast Radio.'  But like Scelsa, Dylan is a delightful companion on a long car ride.
***
          I'm about a third of the way through Chronicles, far too early to add my rave to the choruses of praise he got when it came out a decade ago.
Chronicles is classic Dylan.  Start with the fact there's no index.  When you pick it up in a bookstore, you can't go immediately to 'Baez, Joan'[3] or 'McGuinn, Roger' or '"Positively 4th Street", subject'.
You're on Dylan's home ground, his rules – as ever.  Find the stories yourself, make of the lyrics what you can.  No shortcuts.  Classic Dylan.
As on TTRH, I am surprised by the breadth of Dylan's knowledge, and not just of music.  Von Clausewitz?[4]  Really?  But most of all what's most impressive is his appreciation and generosity.
On hearing Roy Orbison in the early 60s:  'He sang like a professional criminal.  Typically, he'd start out in some low, barely audible range, stay there a while and then astonishingly slip into histrionics.  His voice could jar a corpse, always leave you muttering to yourself something like, "Man, I don't believe it."  His songs had songs within songs.  They shifted from major to minor key without any logic.  Orbison was deadly serious – no pollywog and no fledgling juvenile.  There wasn't anything else on the radio like him….'[5]
I can still feel the rush at hearing 'Only the Lonely' on WBZ one sunny afternoon as I lay on Rye Beach in June 1960.  'There wasn't anything else on the radio like him' for years.
***
           For its record selection, intelligence, enthusiasm and amiability, TTRH is impossible to beat.  Chronicles is the narration without the soundtrack. More on Chronicles another day.
Notes
Bob Dylan, Chronicles, Volume One [2004] (New York:  Simon & Schuster Paperbacks, 2005).  Where, oh where, is volume two?
Blanc was an essential member of the Jack Benny stock company on radio from the early 1940s and then television.  His classic bits – Benny's ancient Maxwell car struggling to start, Benny's agonised violin teacher pleading to be paid ('Please, Mr. Benny,….'), among many – are screamingly funny.  Timing and whining: A comic genius.
I saw Joan Baez last summer at the Paramount in Rutland, Vermont.  She did two riveting hours.  Yes, her voice is lower; yes, her fabulous vibrato is largely gone.  But she can still put across a song!  Her show was very tightly organised, impressively so.  In many ways, like Leonard Cohen, she has improved with age.
Chronicles, op. cit., p. 41.
Id., p. 33.