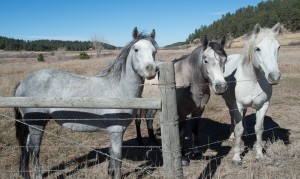 I started out, this morning, to write a short rave for 'Red Hot Patriot: The Kick-Ass Wit of Molly Ivins', starring the wonderful Karen MacDonald, which runs at the Lyric Stage in Boston through January 31.
It's a tour de force by an actress we in Boston have come to admire for her all-in performances and intense intelligence.  She seems made for the role of the debutante Smithie turned liberal voice of the Lone Star empire.
But as you'll see – I hope – I got diverted.  So don't forget my original point:  Terrific show, you should go.
 ***
           A bit of Ivins in this dark political winter makes the bluebonnets poke through the snow.
Identified with the Texas Observer where she seemed happiest, she had stints at top newspapers and magazines of her day which, sadly, ended at 62 in 2007.  She was fired from the New York Times, according to the play.  Ivins resented the paper's flattening of her prose.
The paper rejected her description of a chicken cleaning contest as a 'group pluck'.
 ***
           The play begins with Ivins recounting her emergency assignment by the Times to do Elvis Presley's obituary and then report on his funeral.  The Times wasn't prepared, as it usually is, for a prominent figure's death.
It would appear the same was true of Ivins's death.  A long-time staffer still with the paper caught the assignment.  I suspect that if Ivins is sentient in an afterlife, she got a good chuckle out of her obituary.  Here's how it treated the most repeated story about Ivins:
But the [Dallas Times Herald], she said, promised to let her write whatever she wanted. When she declared of a congressman, "If his I.Q. slips any lower, we'll have to water him twice a day," many readers were appalled, and several advertisers boycotted the paper. In her defense, her editors rented billboards that read: "Molly Ivins Can't Say That, Can She?" The slogan became the title of the first of her six books.
           The play reminds us that Ivins's subject was the arch-conservative Dallas Representative, James M. Collins (R-TX).  But compare the Times obit with People's telling of the tale in a 1991 profile of Ivins:
[In 1983:]  Appalled by what she perceived as the stupidity of Rep. Jim Collins's remark that the energy crisis could be avoided "if we didn't use all that gas on school busing," she wrote, "If his IQ slips any lower, we'll have to water him twice a day." Convinced that this time Texas's most popular columnist had gone too far, some members of the Dallas business community withdrew their ads from the Herald for about two weeks. But if the boycotters thought that would force the paper to crack down on Ivins, they had it all wrong. Instead the Herald plastered the city with billboards that spoofed the set-to in bold letters, asking, MOLLY IVINS CAN'T SAY THAT, CAN SHE?
 That's almost as well put as Margaret & Allison Engel's telling of the tale in 'Red Hot Patriot'.  And, Ivins sure was right about the Times sense of style.
***
           Like so many hilarious writers – the belly laugh type, not the heh, heh type – her relationships with parents and bottles were sad and unfulfilling while her friendships were warm, intense and long-standing.  The deaths of two early lovers – one on a motorcycle, one in Vietnam – sharpened her pain leading her to the outrage that delighted two generations of liberals.
In this context, I can't resist comparing another quotation the Times took from People with the original.  Here's the Times.
 "There are two kinds of humor," she told People magazine. One was the kind "that makes us chuckle about our foibles and our shared humanity," she said. "The other kind holds people up to public contempt and ridicule. That's what I do."
           So is there anything she won't say in print? "There are two kinds of humor," says Ivins. "One kind that makes us chuckle about our foibles and our shared humanity — like what Garrison Keillor does. The other kind holds people up to public contempt and ridicule — that's what I do. Satire is traditionally the weapon of the powerless against the powerful. I only aim at the powerful. When satire is aimed at the powerless, it is not only cruel — it's vulgar."
 Now that's Molly Ivins and why I love her.
***
           But this post isn't meant to be a rant about bad writing, poor journalism techniques and the regrettable influence on style of Abe Rosenthal.
No, I've come to praise Molly Ivins, Karen MacDonald, Margaret & Allison Engel and the Lyric Stage Company.  I'm here to tell you to rip off the January shackles and get over to Clarendon Street before this delight, like an Ivins column, passes into memory.
You'll leave happy.